CloudNine PR's survey-based PR campaign for MarketMan, a provider of back-of-house restaurant management software, was picked up by high profile US media including Bloomberg, Fortune and International Business Times. It also appeared in a variety of restaurant trade media such as Restaurant Business and FSR magazine.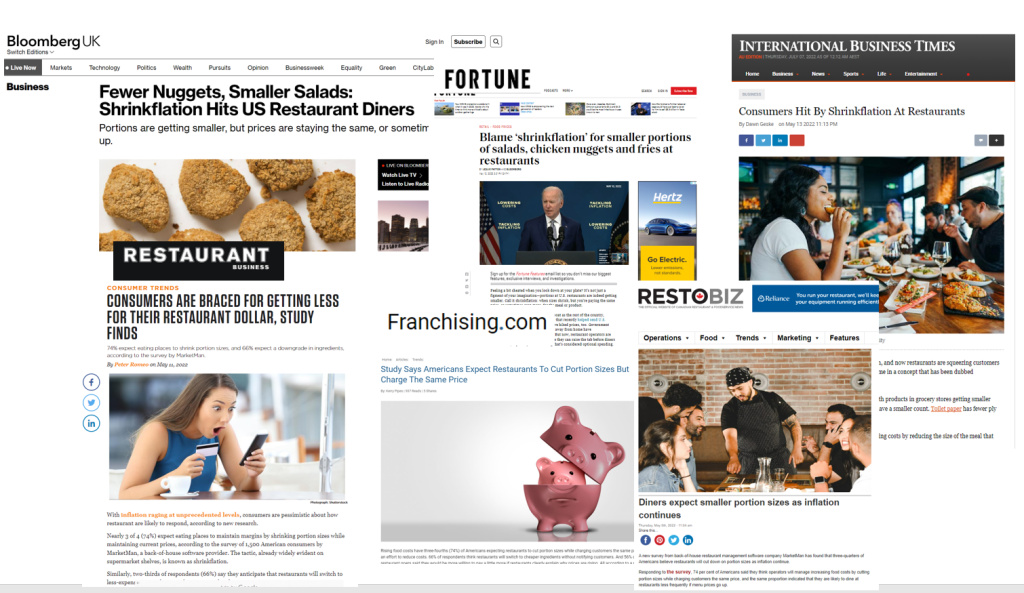 The poll highlighted US restaurant goers' attitudes to rising menu prices. Among the key findings, 74% of Americans expected restaurants to adopt shrinkflation to make savings as their costs rise (i.e. they expect restaurants to cut portion sizes while charging customers the same price). And 66% thought restaurants would switch to cheaper ingredients without notifying customers.
On the other hand, 56% of people in the survey said they would prefer restaurant operators to be more straightforward: clearly explain why prices are rising and they'd be comfortable with paying a little more.
To read about other successful technology PR campaigns we've delivered, check out our PR case studies.