Challenge
Kenshoo is a technology company that equips marketers with self-service applications to build their brands and generate demand by managing digital advertising across the world's leading mobile and desktop publishers – including Facebook, Google, Bing, Amazon and Pinterest
The company asked CloudNine PR to create a piece of content that would help drive awareness, interest and interactions around Kenshoo E-Commerce,  a new offering that lets brands use the Kenshoo platform to manage product focused ads on Amazon alongside their search and social advertising..
The main objective was to develop content to support the official launch of Kenshoo E-Commerce at Dmexco, the major European conference for the digital advertising and publishing industry.
Approach
Our approach was to work with Kenshoo to commission a survey of 3,100 consumers (in the USA, Germany, UK and France) which identified consumer attitudes to Amazon and revealed its influence on their purchasing decisions. The findings were turned into a report 'Amazon: The Big E-Commerce Marketing Opportunity for Brands' that describes the power of Amazon and its potential as a destination for product advertising.
Key findings…
72% of people now visit Amazon to research products online before making a purchase
Over half (56%) of Amazon users say it's the first site they visit for researching purchases
Over a quarter (26%) admit to checking for alternatives, background information and prices on Amazon even when they come up on a potential purchase in a physical store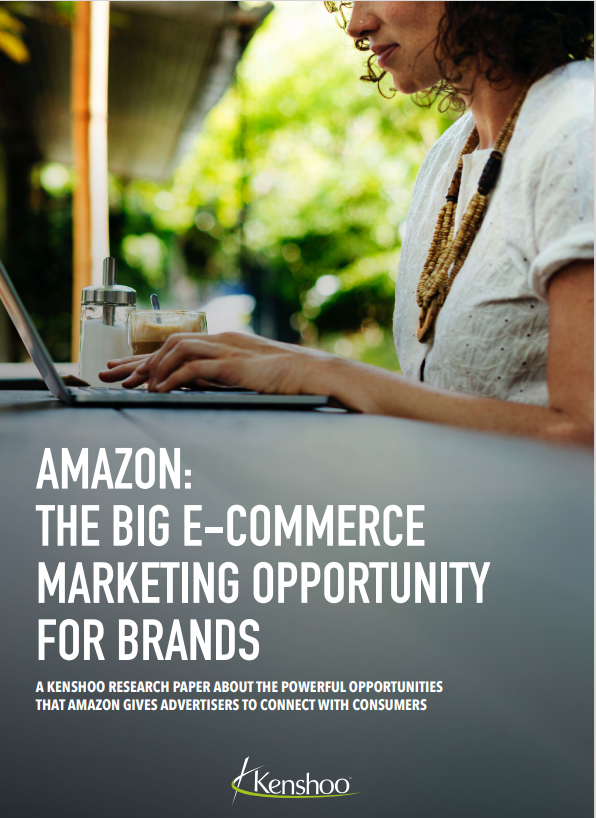 Results
The report became the centre-piece for Kenshoo's E-Commerce marketing activity – both at the Dmexco Expo and in the weeks and months that followed.
It generated media coverage in the likes of Adweek, Digiday, The Drum, MediaPost, Econsultancy, Business Insider and Internet Retailing
The results were incorporated into Kenshoo's on-stand presentation at Dmexco
Kenshoo's CEO was invited to speak to the results on stage alongside a panel made up of Google, Pinterest and Amazon
It served as an interesting Kenshoo content piece for Dmexco visitors to take away from the stand
The findings were weaved into  Kenshoo Webinars with Adweek and Internet Retailing
The document acted as a conversation starter for sales calls and follow up emails to prospects
A partner agency invited Kenshoo to present the finding's at an exclusive Retail roundtable they were hosting for new clients
All in all there were over 150 downloads of the report from the Kenshoo website
Client Quote
"CloudNine PR worked with us to create a compelling piece of content that successfully satisfied a wide variety of marketing requirements to support an important new launch for us – from generating high profile media coverage and attracting online traffic and downloads, to driving communications with prospects, whether that was via webinars, face to face events, email or telephone."
Michelle Urwin, EMEA Marketing Manager, Kenshoo