If your company sells B2B technology, what are the best ways of getting news and information about your offerings in front of IT decision makers? Print magazines? Twitter? Trade Shows? Marketing Emails? There are so many options it is difficult to know what to prioritise.
To help address the issue, CloudNine PR questioned 300 UK IT chiefs, including CIOs, IT directors and IT managers, about where they like to get their information. We crunched the results to come up with our very own list (see below) of IT chiefs' preferred technology news and information sources.
What methods do UK IT chiefs find 'useful' or 'very useful' for keeping up-to-date on IT industry developments, including general news from IT companies?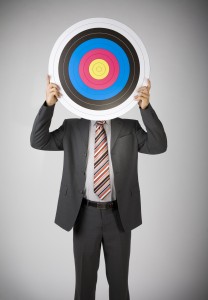 1 Online publications (64 per cent)
2 IT blogs (52 per cent)
3 Trade shows (50 per cent)
4 Print publications (47 per cent)
5 Vendor Events (44 per cent)
6 IT Analyst blogs (40 per cent)
7 IT analyst events (38 per cent)
8 Vendor emails (31 per cent) and LinkedIn (31 per cent)
9 Twitter (20 per cent)
10 YouTube (19 per cent)
11 Facebook (13 per cent)
12 SlideShare (12 per cent)
You'll see that online publications came top of our list, with 64 per cent of the sample saying they find them useful or very useful for keeping updated on IT industry developments, including news from IT companies. Second came independent IT blogs, scoring 52 per cent, with print publications (47 per cent) coming fourth.
Interestingly, one in five (20 per cent) of the sample finds Twitter useful or very useful for keeping abreast of news and developments. And LinkedIn – the more longstanding and business focused networking site – rated even higher with 31 per cent (the same as vendor emails).
Online provides added value
When they see the results some tech marketers are a little surprised to see more IT people choosing online publications ahead of print. It wasn't very long ago that most people would have thought it more valuable to get into the print versions of the weekly or monthly IT mags than their online sites.
But the dominance of online is surely a good thing. Firstly it means that news and information about your company will be available on news sites and online searches for many years into the future (unlike articles in paper mags, which quickly end up in the bin).
Secondly, if someone stumbles on your news online, they are only a click away from your company web site if their interest is piqued. And whenever online news and articles include direct links to your site, you get a valuable boost to your search engine rankings.
Don't dismiss the bloggers
The fact that independent IT blogs now rate so highly may present a challenge. Many marketers and PRs are still unsure how to approach bloggers. The key is to ensure you spend time understanding each blogger's individual interests and preferences. And sometimes you just have to respect that a blogger doesn't want to be pitched to by companies.
Analysts are also 'getting in' on blogging and the fact that analyst blogs and analyst events are rated as useful by 40 per cent and 38 per cent of our sample, respectively, indicates that keeping key IT industry analysts well briefed on your company's developments can still be a very effective use of your PR and marketing budget.
The power of social networks
As for Twitter and social networking, many IT publications and journalists today are already sharing their stories via these sites. But perhaps the numbers of IT bosses in our survey who say they now access industry news via Twitter and LinkedIn indicates the sites are valuable enough for more tech marketers to start using them for directly sharing their news and information.
LinkedIn's influence in B2B marketing is likely to increase with the new features it has been adding. It has introduced closer integration with Twitter and has brought in new sharing and company follow functions to make itself even more useful as a medium for sharing company news and information.
YouTube is considered useful by 13 per cent of our sample and is growing in importance as a B2B marketing tool. Many tech marketers are using it to upload case study interviews, product demos and executive sound bites. And with YouTube now exceeding 2 billion views a day, video will only get bigger (and it's not just YouTube – don't forget other video sharing sites such as Vimeo)
SlideShare, primarly a site for sharing presentations, PDFs and documents such as white papers with business decision makers, has built a positive reputation as a lead generation vehicle for B2B marketers. It's another network that has been busy adding new features, including a branded channels feature and video uploading.
'Face time' is still a player
While everyone's focus seems to be online right now, it's worth highlighting that face to face activities – trade shows and events – came in at numbers three and five in our list. So it's definitely not all about online communication – budgeting for some real world interaction is something that has to be considered.
Getting the right mix

At the end of the day it's likely that the mix of channels that is right for individual businesses will vary according to their specific target audiences, vertical sectors and of course their specific PR and marketing goals. But our survey results will hopefully provide a starting point for examining the different options. And will encourage people to take a second look at some areas they might not have thought about before.
About the research
The survey was commissioned through independent research specialist Vanson Bourne. They conducted a poll of IT decisionmakers, including CIOs, IT directors and IT managers in 300 UK companies. The sample included organisations with 50 to 250 employees, 251 to 1000 employees and over 1000 employees. There was an approximately equal split of companies operating in Financial services; Manufacturing; Retail, Transport and Distribution; and Business and Professional Services.
Photo © Redbaron |