The PR Challenge
Storage management software specialist, BridgeHead Software, wanted to maximise its media profile during its attendance at Storage Expo in London. But trying to grab media share during the course of a major show in which all the big storage vendors are flexing their PR and advertising muscle is always a 'tough call'.
The approach
CloudNine PR developed a media relations campaign designed to 'ramp up' coverage in the run up as well as in the week of the show. One of the key strands of our plan was the development of a PR survey tied into one of the key themes of the show: 'Green' storage technologies.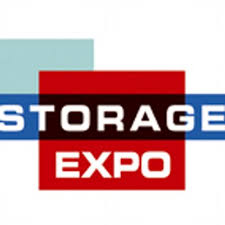 We also made effective use of a number of tried and tested PR tools including by-lined opinion articles, customer interviews, embargoed media briefings and attention grabbing photography. Everything was wrapped up in a comprehensive media contact programme that meant we pitched BridgeHead's content to all the key target media and analysts.
The results
A 'teaser' press release, based on the Green storage survey generated 21 media 'hits'  ahead of the show. This included major UK business technology titles such as Techworld, Computer Business Review, Computerwire, IT Week, Computing, IT Pro, Computerworld UK and V3.co.uk
In the week of the show BridgeHead was featured in show preview articles in Computer Weekly, MicroScope and the Storage Today show catalogue (unlike articles from many other exhibitors this was not a paid-for advertorial – our approach was to supply creative photography to make our article stand out and which the editor perceived as adding extra value to the publication)
On stand briefings were arranged with editors and analysts from SNS Europe, The451Group, Computer Business Review, Channel Business Solutions, IT Europa, Computerwire, Quocirca and Freeform Dynamics (as well as a post event meet-up with Techworld). The majority of briefings resulted in media coverage or analyst mentions
The show media announcements combined with the teaser announcements were covered in over 40 UK and European media titles, including Techworld, InfoStor Europe, CBR Online, Datamonitor, SNS Europe, CRN, IT Pro, Computerworld UK, SC Magazine, IT Europa, British Computer Society, StorAge and V3.co.uk
Client quote
"CloudNine PR rolled out a well thought out PR exercise to drive media exposure before, during and after Storage Expo. It was a combination of sound thinking, good ideas and hard work. The content prepared for the show was well written and on message and all the briefings with journalists and analysts were clearly directed toward generating media coverage or mentions in analyst reports."
Tony Cotterill, CEO of BridgeHead Software