PR Challenge
Rapid online survey platform, Usurv, approached CloudNine PR to help launch its innovative market research tool. PR goals included targeting tech startup and market research communities and raising the company's profile in marketing, PR and small business sectors (small business who want to do their own surveys were an important target). There was an underlying requirement to generate high profile media exposure to lend credibility to the company's research methodology.
Approach 
CloudNine PR created a three month launch programme which included introducing Usurv to key market research media and developing specific story ideas to address the key media sectors.
One of the big successes was the tactic of using Usurv's fast turnaround surveys to piggyback on breaking national news stories. We created surveys to coincide with the news about the launch of the new Apple iPhone 5, the announcement of a new government-backed small business bank and the Sun newspaper's decision to publish naked pictures of Prince Harry.
Results
Initial results included an interview and coverage in market research publications Research Live and MRWeb to provide credibility from the research community. Exclusive survey based stories were created for Marketing Week and top marketing blog The Wall while company profiles appeared on digital marketing sites, Econsultancy and New Media Knowledge, with the launch story featuring in PR site, The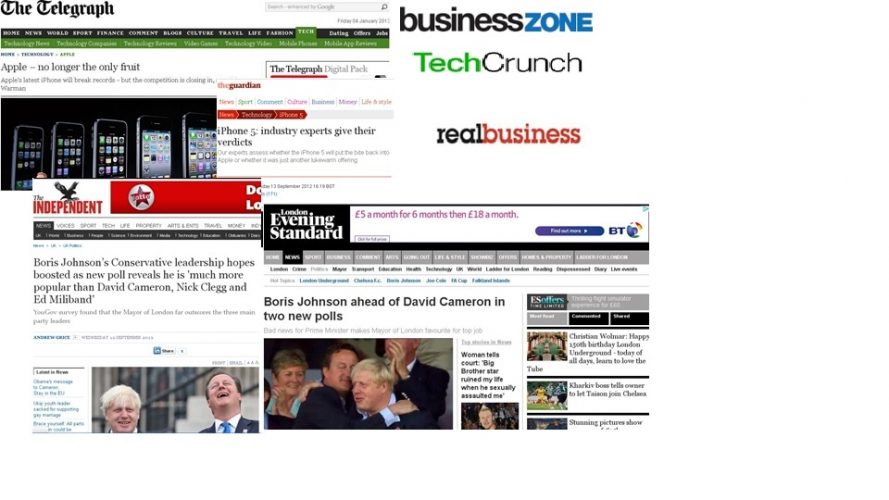 Holmes Report.
A nationwide poll generated to assess consumer reaction to Apple's iPhone 5 launch was covered by leading tech startup blog, TechCrunch as well The Telegraph, and Guardian web sites, together with a large number of tech and business sites.
An instant Usurv poll which revealed that 63 per cent of Brits felt The Sun newspaper was wrong to publish naked pictures of Prince Harry was covered by The Telegraph and The New Statesman as well as top media sites Press Gazette and Journalism.co.uk.
To reach small business media, CloudNine PR developed a Usurv poll and story to highlight the UK population's confidence in the small business sector (coinciding with the launch of a state backed small business bank). A wide number of small business titles including Real Business, SmallBusiness.co.uk, London Loves Business, BusinessZone and Business Guardian Angel covered the story.  We also placed articles about how businesses can use online research in the Fresh Business Thinking and TechBubbles websites.
Client quote
"As a startup, you need to ensure you get the all-important launch publicity right without blowing your budget on PR.  Getting a positive reaction from the media when your business is fresh and new can set the scene for ongoing favourable visibility.  The experienced team at CloudNine PR gave us more and better media exposure than we ever expected. They gave us great advice and creative ideas – coupled with the hard work to turn it all into fantastic PR results."
Martin Bysh, Chairman, Usurv