Surveys can be a really effective PR tactic. But they're even more effective if you're able to tie the findings into a rapidly building news story. And that's just what we were able to do with a recent campaign for commerce experience platform Nosto. The campaign produced media coverage in eMarketer (Insider Intelligence), global fashion news sites Fashion United and Just Style and retail trade titles like Internet Retailing,  Ecommerce Age and Retail Tech Innovation Hub. 
One of the key research findings was that 61% of consumers believe fashion retailers could curb the rising tide of ecommerce product returns by displaying more post-purchase photos and videos from other customers. That's because customer selfies such as this help other shoppers see how clothes look on 'real' people, not just models.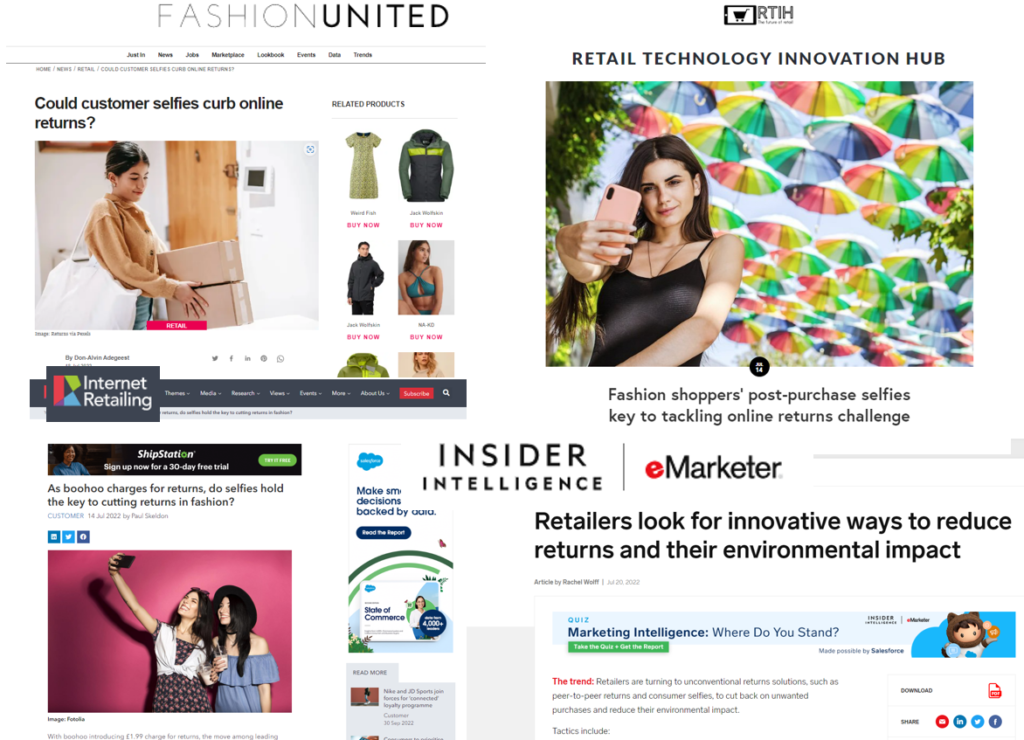 This insight about the power of selfies is interesting in itself. But we were able to increase the chance that editors would use the data by linking our pitches to the recent news that major retail brands such as Boohoo and Zara had recently begun charging customers for returns to cover their soaring costs.
The wider survey was about sustainability in fashion. But because one of Nosto's priorities was to highlight use-cases for visual User-Generated Content (the buzz phrase for product related images shared by customers), we did a separate campaign around this. And by piggybacking on the news about soaring product return costs impacting the profits of major retail brands, we were able to make this campaign a success.
For more information about using surveys in PR, check out our article Using surveys for PR and content marketing: a five point plan. And check out our tech PR case studies here.