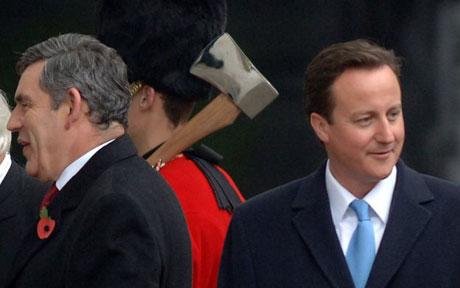 For once,  prime minister Gordon Brown seems to have gotten 'one over' on tory leader David Cameron in the PR stakes – specifically when it comes to new media and social networking.
Speaking at the party conference, Brown called on Labour to adopt Obama style new media campaign tac tics. He wants to ramp up on online and web 2.0 marketing saying: 
"We have to use e-mail, Twitter and other social networking. We have to use all these new media to get through, because sometimes we don't get fair treatment from some newspapers in this country." 
Meanwhile, David Cameron, is still being mocked for insulting social networking users on a radio show earlier this year.  Even though Ofcom has pronounced that he did not break broadcasting rules when he described politicians who use the twitter as 'twats', he's unlikely to have made too many friends among the middle class 'twitterati'.