The PR Challenge
Positive case studies and customer announcements are a very effective way of generating credible media coverage. But how does a business generate media interest and coverage in the 'slow news' periods when there is a lack of this type of content? This was one of the issues faced by global software company, Macro 4.
The approach
Macro 4's technology is aimed at improving performance of critical business applications, including technology to quickly identify and diagnose problems in business application software. CloudNine PR worked closely with Macro 4 to instigate a 'news jacking' campaign designed to highlight the company's expertise in this last area.
The strategy involved identifying breaking news stories about high profile software glitches (such as web site crashes or costly IT system breakdowns) and offering Macro 4's spokespeople as experts who could provide insightful comment for journalists' reports.
Timing was key to the success of this technique. We had to pick up on news as it was beginning to break and get on the phone or email as quickly as possible to inform target media about the areas that Macro 4 could comment on.
Macro 4's spokespeople had to be fully committed to the activity, agreeing to make themselves available for interviews at short notice and being able to provide interesting newsworthy comment.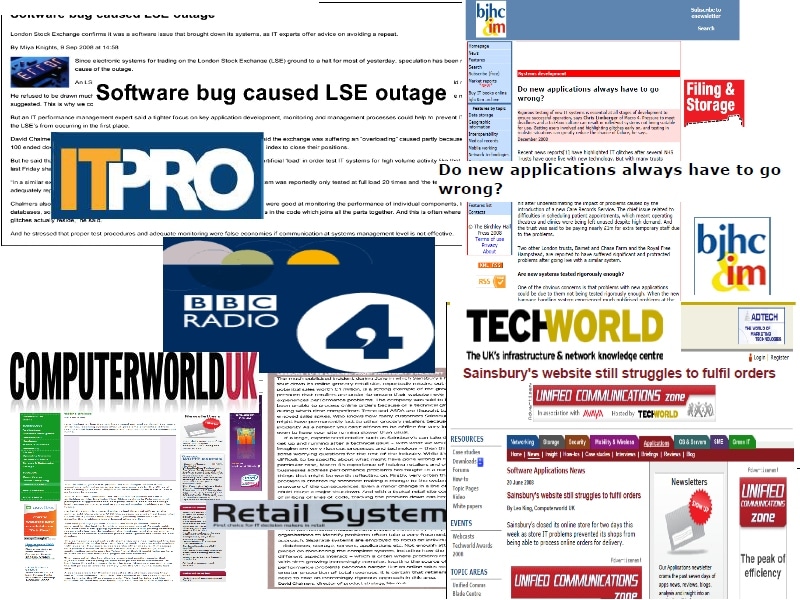 The results
Over a six month period, the news jacking strategy alone generated a stream of around 20 pieces of additional high profile media coverage, including interviews with broadcast and national media.
The issues commented on included a baggage handling systems failure at Heathrow Airport's Terminal Five, web site problems at Sainsbury's retail site and the Ryanair airline site as well as major technology failure at the London Stock Exchange.
Coverage included a stream of interviews and comment in key business and technology media. A high profile interview about the stock exchange IT failure was aired on the 6pm weekday news on BBC Radio 4. Interviews were also conducted with BBC News Online and The Times business section. Tech media coverage included Computing, Techworld, CIO UK, Computerwold UK, IT Pro, Retail Systems and the The British Journal of Healthcare Computing.
The resulting coverage worked to endorse Macro 4's position as an industry expert.
Client quote
"Good PR agencies really show their worth when they can create media opportunities for clients even when there is no 'real' news. That's what CloudNine PR's news jacking activities succeeded in doing for us. It was a refreshingly proactive approach: creative thinking, speed and persistence, combined with close teamwork between us and CloudNine, helped Macro 4 achieve more frequent and higher profile media coverage than we had managed to produce with other much bigger PR agencies in the past."
Lynda Kershaw, Macro 4 marketing manager