Uday Radia – MD and Founder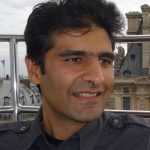 Uday has 15 years of technology PR experience working for business to business and consumer technology clients including IT, telecoms and consumer electronics brands. Top brand experience includes Hitachi Data Systems, Siemens, EDS, Symantec, Samsung, Pentax and Trio-Kenwood. Before setting up CloudNine PR he was a partner in London tech PR consultancy, Lighthouse PR (now part of Loewy Group) where he headed up the media relations practice. Other leading agencies he has worked at include Shandwick Communications, Golin Harris and Harvard PR.
Chris Lee – Associate Director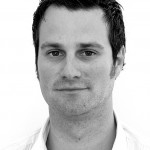 During his 11 years as a tech PR, digital media consultant and journalist Chris has worked with some of the biggest names in IT, including Xerox, AMD, ntl:Telewest Business and Marconi, as well as profile raising campaigns for a number of smaller firms and start-ups. As a journalist he has written for Computing, Computer Reseller News (UK) and V3.co.uk.  He currently writes and podcasts for New Media Knowledge. and has established RunMarketing.co.uk, a site dedicated to helping small companies and start-ups do their own PR and plug knowledge gaps for marketing professionals.