25 May

UK technology sector seems firmly against Brexit

If you work in or around the tech sector and want what's best for the industry, then you should be voting to "stay" in the forthcoming EU referendum.  At least that's the line that bosses from many technology companies seem to be taking.

Last week for instance big US tech brands including Microsoft and Hewlett Packard  came out against Brexit.

Hewlett Packard Enterprise's UK MD said in a memo to staff, "if the U.K. were to leave the EU it would be likely to have a detrimental impact on the long-term prospects for employment, research, investme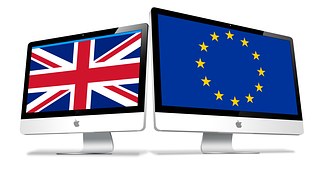 nt and innovation in this country."
Microsoft's UK CEO said in a statement, "the UK being part of the EU has been one of several important criteria that make it one of the most attractive places in Europe for the range of investments we have made."
Meanwhile a survey of large and small UK technology companies who are members of techUK reveals that 70% support remaining in the EU. Only 15% would back Brexit, while the rest are undecided. The majority want to stay because it makes the UK more attractive to international investment (76%), more globally competitive (71%) and gives us better trading relationships with the EU (75%).
Similarly, a poll of UK IT startup bosses conducted by Coadec (Coalition for the Digital Economy) reveals that 81% want to stay in the EU.
The broad arguments the tech companies give for wanting to continue being members of the EU club typically revolve around maintaining easy access to a market of 500m people and the free movement of labour (which lets them pick out the best technology talent within the region). Avoiding the economic uncertainty that might come with leaving the EU is also a factor.
On the flip side, those tech sector bosses in favour of Brexit, highlight areas such as difficulties in accessing talent from outside of the EU (because of uncontrolled immigration from within the region), bureaucratic over-regulation which they believe hinders business and the £350m per week that Britain pays into the EU pot.